WELCOME TO
Harvey's Market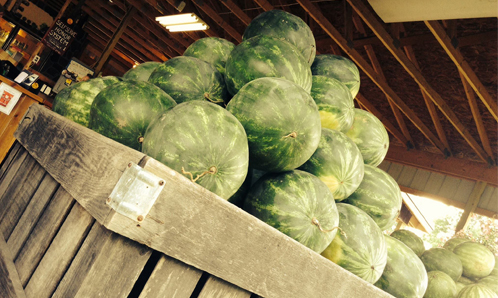 YOUR LOCAL SOURCE FOR
FRESH PRODUCE
At Harvey's Market, you can rest assured that our produce is delicious and fresh! We ensure that the produce we sell is something we would love to eat ourselves! (And we do!)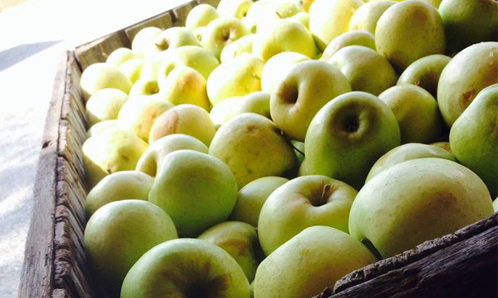 YOUR LOCAL SOURCE FOR
IN-SEASON PRODUCE
In addition to shipping in high quality produce from all over the Country and World, we also carry fresh local, in season produce! We always keep fresh produce that's in season!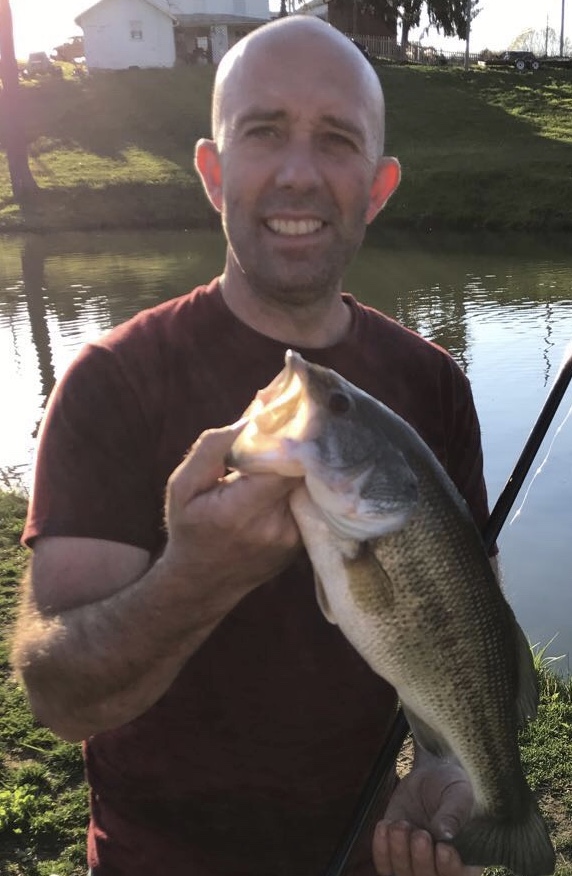 YOUR LOCAL SOURCE FOR
MORE THAN PRODUCE
We have a Stocked Fishing Pond! No need for a fishing license! Just $1 per person and $3 per fish! We also have Greenhouse Flowers, Organic Produce, & Fall Mums 
Where Great People & Good Produce Come Together
We are family owned business with a passion for great produce! We are your source for all the delicious fresh produce you are looking for; we stock watermelons, tomatoes, peaches, apples, grapes, cantaloupe, and so much more! We are conveniently located just minutes from Millersburg Ohio, and we are looking forward to serving you.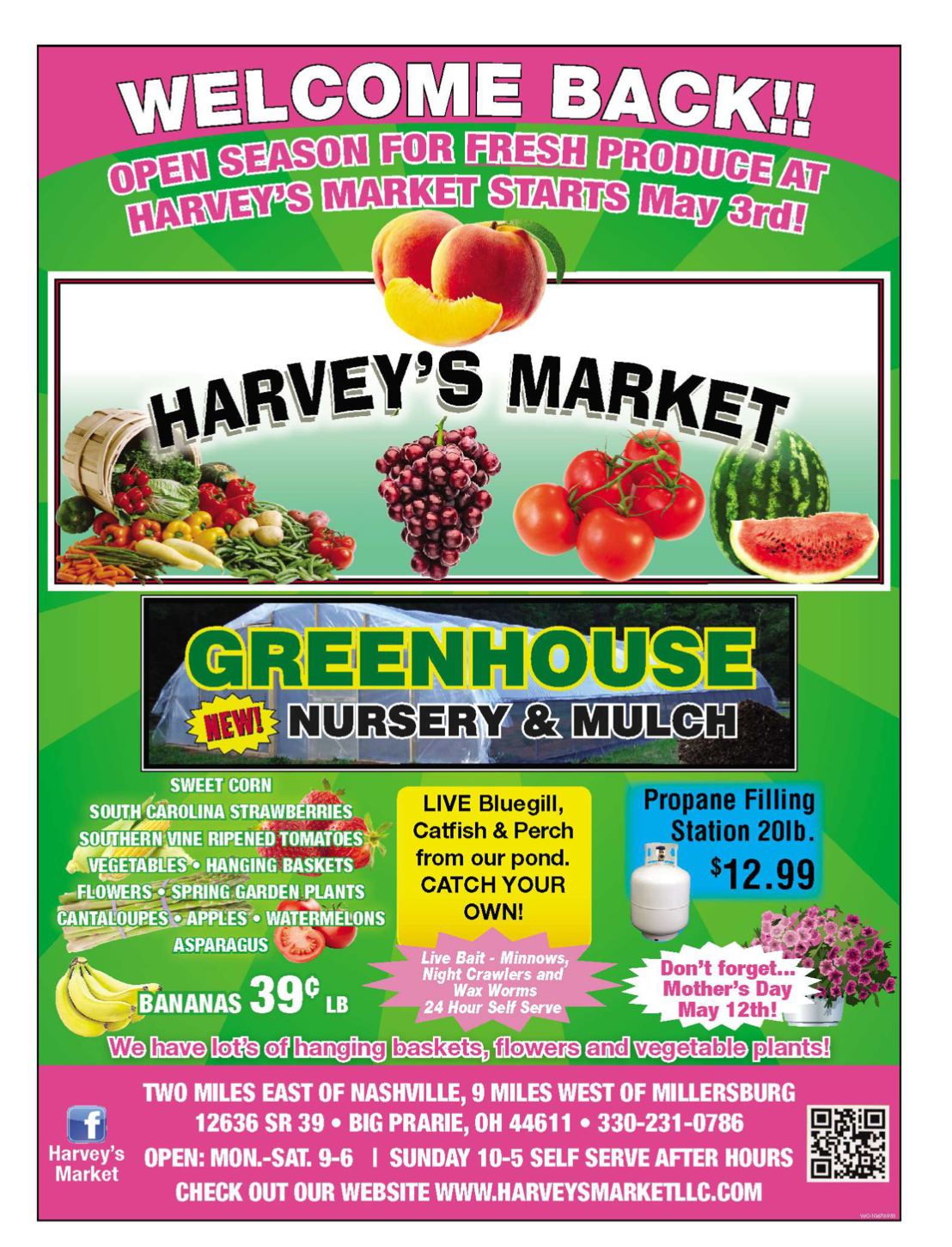 Wecome Back!
Grand opening for the season Friday May 3rd !
We look forward to serving you another year!
Welcome to Harvey's Market!
We are your local source for all the fresh and delicious produce you're looking for!
We have tomatoes, watermelons, cantaloupe, apples, peaches, and much more!